Christina Kuo, LPC, MSED, MS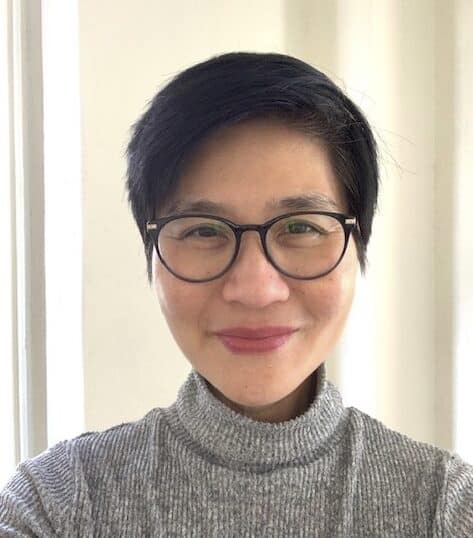 Christina completed her School & Mental Health Counseling graduate degree at The University of Pennsylvania, has a Master's in Fashion Design from Drexel University, and an undergraduate degree in Economics from Boston University. Christina was born in Jakarta, Indonesia, and attended Primary and Secondary school education in Singapore when her family moved from Indonesia. She also spent school breaks and holidays in Hong Kong during her childhood where her parents spent most of their time working. She came to the United States as an International Student at 16 after completing her "O" Levels.
Christina has created and conducted numerous workshops and outreach programs while at the University of Pennsylvania, The University of the Sciences in Philadelphia, PA, and in her community. As an immigrant, a first-generation college student, and a former international student, she concentrates in supporting and counseling the immigrant population, the young adult population, and the international student and BIPOC populations. She specializes in parenting issues, family conflicts, identity exploration, and addiction. She is heavily influenced by cross-cultural and multicultural philosophy in her counseling approach. As an independent higher education consultant, Christina continues to collaborate with universities to create program delivery for their international student population. Christina has worked in corporate settings, higher ed organizations, non-profit community addiction clinics, private practices, and rehab centers throughout her career thus far.
Christina is passionate about supporting her clients using an integrative, creative, and holistic approach and positive psychology by providing a safe and non-judgmental environment for them, taking into consideration the connection between the mind and body, as well as the environment to create a collaborative, person-centered intervention to build resilience and empower her clients. She incorporates mindfulness, DBT, Motivational Interviewing, and Psychodynamic theory in her therapeutic approach. She is fluent in English, Mandarin, and conversational Malay and Bahasa Indonesia.
In her spare time, Christina enjoys listening to podcasts and audiobooks, reading WuXia novels, knitting, quilting, watching martial arts and action movies, spending time with her 2 children, and drawing. Christina is also a freelance fiber artist and creates knitting patterns and samples for yarn lines and companies.
Christina is a Licensed Professional Counselor in both Delaware and Connecticut.