Dr. Lindsay Albanese proud Awardee of 2023 Delaware Women's Hall of Fame; "She's on Her Way" Award!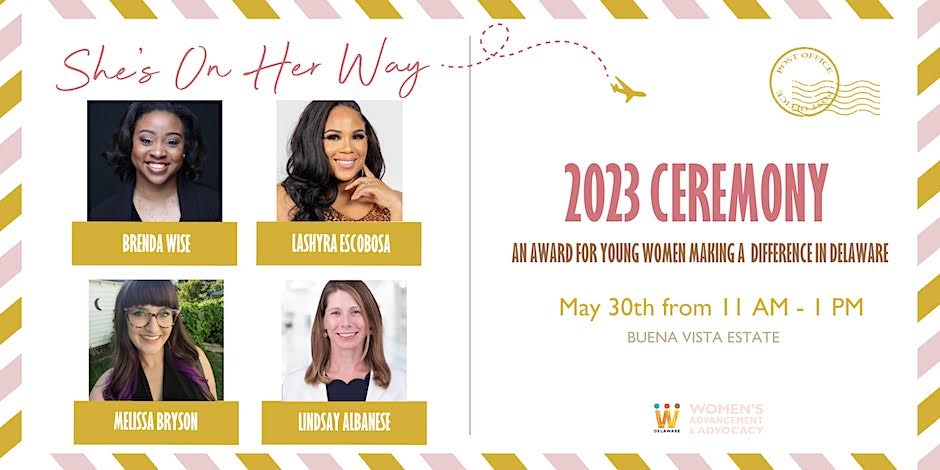 Dr. Lindsay Albanese's Biography (As told by her)
"I received my undergraduate degree from Duke University, Magna Cum Laude, and my medical training at the University of Maryland Medical Center. I received my residency training in Emergency Medicine at the University of Pennsylvania, Children's Hospital of Philadelphia (CHOP), Hospital of the University of Pennsylvania (HUP), Penn Presbyterian Trauma Center, and Pennsylvania Hospital. I then moved down to Lewes, DE, with my husband, William, a native of Sussex County. I became a partner with Sussex Emergency Associates working in the Emergency Room at Beebe Hospital for several years. Recognizing the need for increased outpatient healthcare services in Sussex County, I co-founded Atracare in October 2020, which started with an urgent care and pediatrician. I worked through the COVID pandemic treating COVID patients, some traveling from other states to our office to be treated. I also helped form and staff our COVID vaccine clinics at local schools, churches, and local events. I help build and continually train young urgent care providers that treat patients in our Lewes and Ocean View offices. Atracare has now become a healthcare company with two urgent care locations, a pediatrics department, primary care department, lactation department, and mental health department.

I also write articles for the local newspapers and do interviews on healthcare topics for the local news stations. I have spoken at local girl scout meetings and will be speaking at local schools on medicine.

I have a wonderful husband, William Albanese, two boys, William (5) and Christopher (4), and two golden retrievers, Mallory and MJ, I delivered in our basement."
She's On Her Way Award 
The She's On Her Way Award, organized by the Delaware Commission for Women, recognizes the achievements and celebrates the contributions of talented young women leaders making a difference in Delaware. All nominees must be young women between 18 and 40 years of age by June 30, 2023. Nominees must be native-born Delawareans or have resided in the state for at least five years. Nominees must show that they have made a positive impact upon the lives of Delawareans and have exhibited characteristics of good character, promise and hope; as well as have information and or examples that illustrate the nominee's positive reputation and/or leadership among her peers, and/or her community. The Delaware Commission for Women reviews, rates, and deliberates each nomination and selects the awardees. An award ceremony will take place in May or June at the Buena Vista estate in New Castle, Delaware.
The Delaware Women's Hall of Fame was established in 1981 to recognize the achievements of outstanding Delaware women and their contributions to communities across the state. The induction ceremony is the oldest annual celebration of its kind commemorating Delaware women. The award honors Delaware women who have made an important and lasting impact on the lives of Delawareans and have resided in the state for at least 10 years during their lifetime. Nominees both living and deceased are eligible. An induction ceremony for those chosen in 2023 will be held in the fall.
In 2022, the Office of Women's Advancement and Advocacy launched a website that features portraits and biographies of all members of the Delaware Women's Hall of Fame. The portraits will be on display at the Del Tech Georgetown Campus starting mid-February through the end of the year.
Event details for both the Delaware Women's Hall of Fame and She's On Her Way will be available in the coming months at de.gov/women.